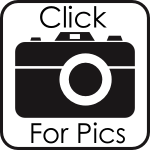 The mission of the TRC Women's Ministry is:
To help women enter into a living relationship with Jesus Christ.
To help establish a foundation for cultivating supportive relationships with one another.
To provide opportunities to enable women to discover and develop God-given gifts and talents.
To this end, the women are ministered to throughout the year with: conferences (ie. "The Woman at the Well," "His Banner Over Me is Love"); seminars (ie. "A Day in the Word"); workshops; Bible and small group study (ie. "Breaking Free" by Beth Moore and "Listening to God" by Charles Stanley); luncheons and teas featuring guest speakers; and our main event – the annual fall retreat.
The retreat is held in venues reflecting the beauty of God's creation, such as the Shore, the Pocono Mountains, and Valley Forge Park. The themes and experiences of the retreats address spiritual, relational and personal life situations and growth. Since 2005, the women attending have journeyed through:
Come, Abide, Go
The Potter's Wheel
Christ, My Life
Christ, My Life – Living Proof
How Does Your Garden Grow?
Worship: In Spirit and Truth
The journey continues…..